Long-Lasting Vinyl seawalls
Seawall Installation and Repair in Illinois / Wisconsin
Vinyl seawalls are an excellent option for both residential and commercial projects. Vinyl sheet piling is incredibly strong but also lightweight compared to steel or other seawall alternatives. We install vinyl seawalls in Northern Illinois and Southern/Mid Wisconsin areas including Wisconsin Rapids and Castle Rock Lake.
Strong piling means fewer materials needed to get the job done, while lighter means lower shipping costs and a faster install. Vinyl seawalls are also resistant to rusting and marine boring animals, extending their lifespan to 50 years or more, far exceeding other options.
Taken together, these many benefits mean choosing a long-lasting vinyl seawall often translates into big savings for our customers.
Vinyl is a Versatile, Modern Option for Your Seawall
The vinyl sheet piling that goes into a vinyl seawall also comes in many different thicknesses and lengths. There's an engineered solution for every job.
Vinyl seawalls are a versatile, affordable, and aesthetically pleasing solution to soil or beach erosion, wastewater management, canal walls, real estate reclamation, and more. Vinyl sheet piling comes in multiple colors and can even be manufactured to a custom color specification depending on the seawall project's needs.
Your Vinyl Seawall Installers
The Seawall Company is a leading provider of vinyl seawall installation services. We have extensive experience with both the vinyl materials and installation techniques. We can even install your seawall or lakewall during the winter so you can enjoy your waterfront area in the warmer months without interruption.
Before & After Images from recent projects: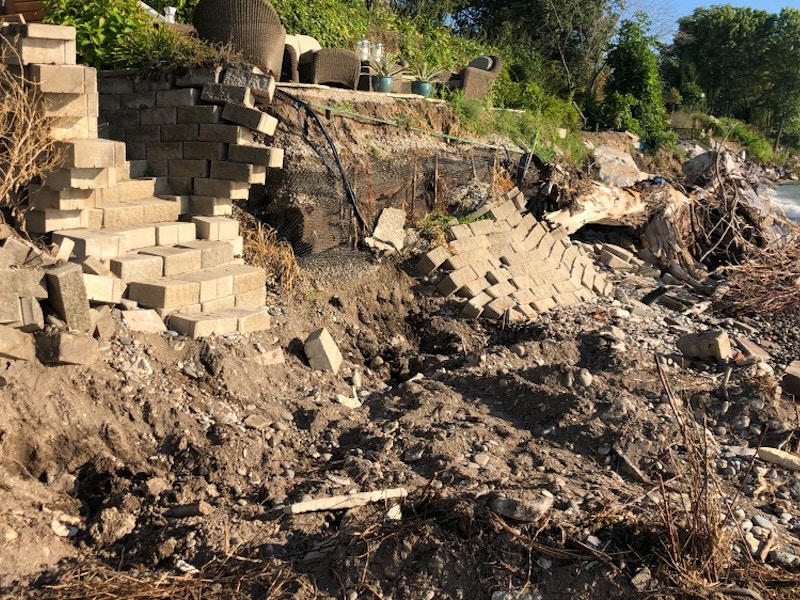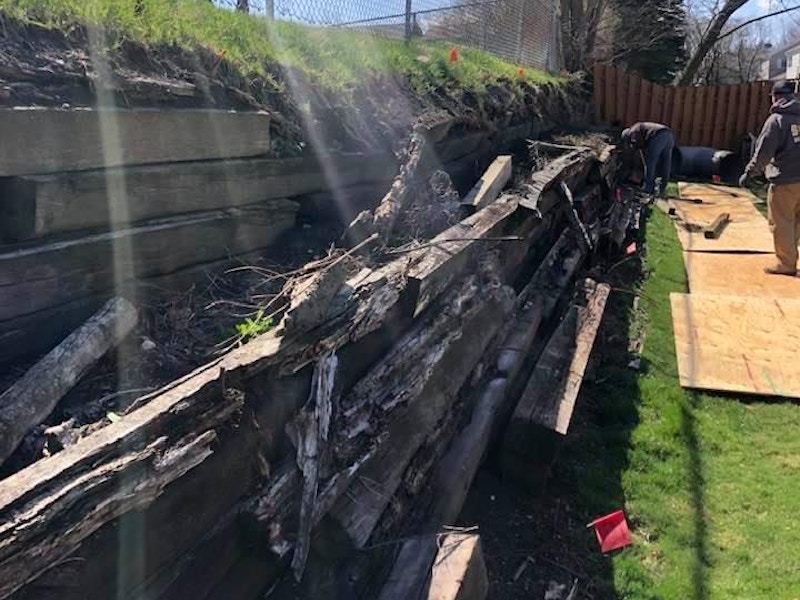 Other Featured Vinyl Seawall Projects: